Expert in Software development
we are creating new work of software development with efforts
Staffing
DNJ infotech helps client to find perfect resource for perfect profile.
Training & placement
Developing skills and platform for candidates towards future of technology.
At the forefront of the Staffing, Software development Industry, DNJ Infotech is committed to maximizing global workforce solutions on behalf of its clients. DNJ Infotech's deep heritage, proven expertise and insightful market intelligence have secured long-term partnerships with Fortune 500 and government clients seeking world-class professional resources.

DNJ Infotech drives top talent to companies who want to hire them. Our Job Market distributes open jobs from employers to the largest network of recruiters on the planet.
We Are Creative Team To Solve Your technology Problem
Helping the Talent reaching its right place. DNJ Infotech operates at the heart of today's technology convergence. We believe the only cross- domain thinking can unlock true innovation. As a global community of specialists, we connect the smartest people with the brightest businesses to face the challenges they need to thrive.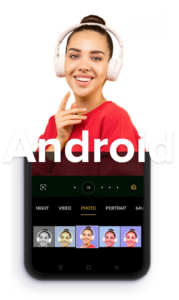 One team, one love - Innovation next Here